SPIF qualifies to the Final Eight of Nordic League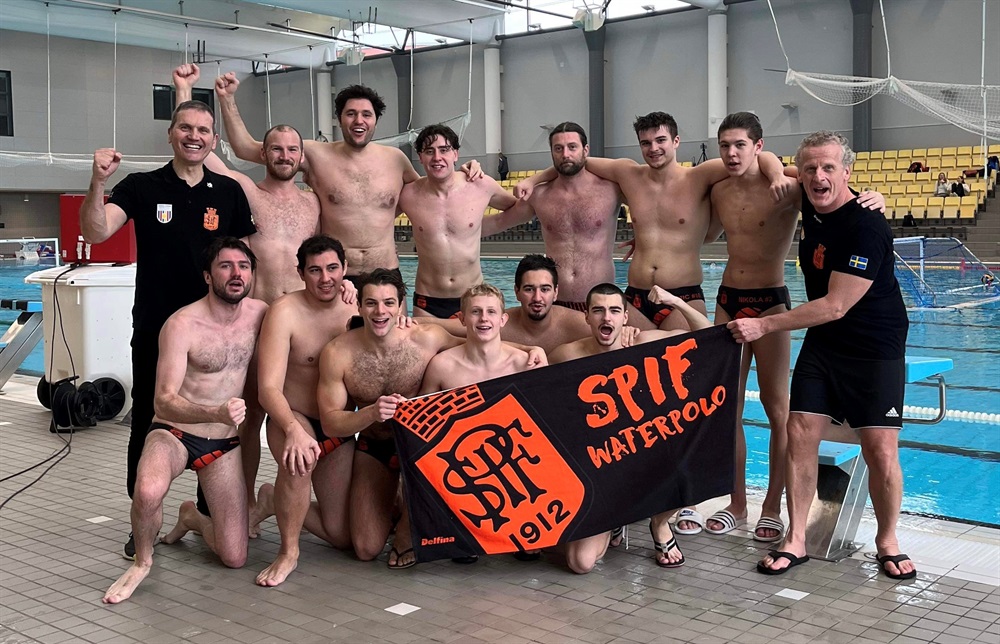 SPIF QUALIFIES TO THE FINAL EIGHT OF NORDIC LEAGUE!!
KVIK 11-15 SPIF (3-4; 2-5; 2-4; 4-2)
Dimic (6), Vang (5), Iriso (2) Thiel (1), Polito (1)
Epic win for the history of the club. After a week with very tough losses, the cops led by coach Chris Marinos finally stepped up and made the best performance of the season against the Danish champion KVIK Kastrup. The juniors of the team took the responsibility and showed their great potential, Adam Agerhem, Revaz Gabunia, Nikola Todorovic and, especially, a superb master class peformance in the center by Ivan Dimic who scored 6 goals! All this suplemented by the experienced seniors Djorjde Kalezic, Joost Dalmjin, Pierdomenico Polito, Oskar Thiel, Fran Iriso and topped with the 5 goals of Christopher Vang.
See you in Nováky 26-28 May! Heja SPIF!
Game report:
https://total-waterpolo.com/tw_match/5127
Game replay:
---